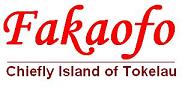 WHO IS WHO?
Faipule : Aliki Faipule Kolouei O'Brien. A position elected every three years to represent Fakaofo onto the Government of Tokelau. The role also has Ministerial responsibilities, member of the Executive Council (ongoing government when the General Fono is not in session), plus external relationship for Fakaofo.
| | |
| --- | --- |
| | Pulenuku : Keli Neemia. A position also elected three yearly. The Pulenuku is responsible for the local affairs of the village. The Pulenuku also makes up Fakaofo's 7 delegates to the General Fono. |
Taupulega: The highest authority on the village. Once you reach age 60 you are invited to the Taupulega.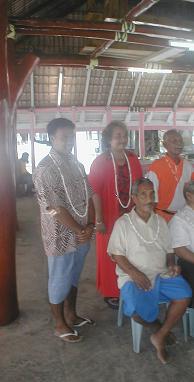 From left to right - standing
Simona Sale, Ane O'Brien, Visesio Tovio, Lomi Gaualofa, Manatua Rimoni
From left to right - sitting
Kupega Foua, Lui Kelekolio, Solomona Puka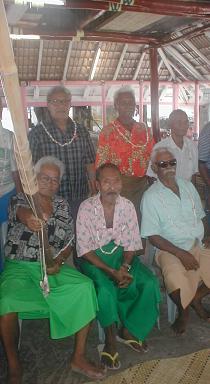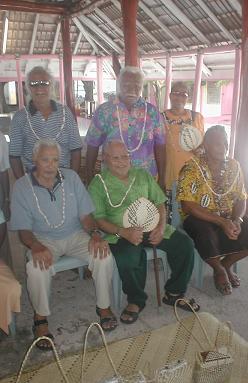 From left to right - standing
Erupi Gaualofa, Kelehoma Peleti, Temalo Elekana, Penehe Tulafono, Vaopuka Iehe, Lihe Sosene From left to right - sitting
Teao Tinielu, Tai Aviu, Tu Matini, Uaea Iasona, Ioane Levao, Pulenuku - Keli Neemia
---
Head of Departments
Falima Teao : Manager of Health Services on Fakaofo
Danny Faleasiu : Principal of Tialeniu School
Hegalo Teao : Finance
Tino Vitale : General Manager Teletok (Telecommunication Tokelau)
Leaders of Churches
Rev Mose Kelesoma : Tokelau Congregational Church
Niko Kelekolio : Catholic Church
Community Leaders
Vaipapa Vili : President of Aumaga
Ane O'Brien : President of Fatupaepae
Makulu Neemia : Head of Women's Group